Link to any of our past talks and listen to them.
August 13th, 2019
Woody Tasch, Founder of Slow Money
Topic – SLOW MONEY: The Front Range and Beyond
July 9th, 2019
Bill Kilpatrick – Golden Police Chief
Topic – Keeping the Peace in our Golden, Colorado Community.
June 11, 2019
Jim Clawson, PhD – Stellar Solutions, Inc., Technical Advisor, NASA
Topic – Boots on the Moon
May 14th, 2019
Dr. Mikki McComb-Kobza, Ocean First Institute
Topic – The World of Sharks
April 9th, 2019
Christina Burri, Denver Water
Topic – Healthy Forests, Healthy Watersheds
March 12th, 2019
Lisa Gardiner, UCAR Center for Science Education
Topic – Tales from an Uncertain World: What Other Assorted Disasters Can Teach Us About Climate Change
February 12th, 2019
Claire Zilber, MD
Topic – Immune Responses to Stress and Loss
 January 8, 2019
Dr. Tom Casadevall, U.S Geological Survey
Title: Preserving and Promoting America's Geoheritage
December 11, 2018
Jeff Roberts, Colorado Freedom of Information Coalition
Title: Your Right to Know
November 13, 2018
Frank Blaha, Environmental Engineer (and Beer Ambassador)
Title: The Great Influenza Pandemic of 1918
October 9, 2018
Jim Reed, Director of R&D at RockWare, Inc. and Volunteer with volunteer with NecroSearch International
Title:  Applying Geological Exploration Methods Towards Locating Clandestine Graves Related to Homicide Investigations
September 11, 2018
Joseph Kerski – Environmental Systems Research Institute
Title: Good Maps, Bad Maps, Location Privacy, and Why It All Matters
August 14, 2018
Dr. Mike Bell – National Park Service Air Resources Division
Topic:  Using Science to Influence Management of our National Parks
July 10, 2018 
Archivist Erin McDanal of the Colorado State Archives
Topic – Responses to Drought by Colorado's Governors.
June 12, 2018
Dr. Carla Klehm, Assistant Professor Adjunct at University of Colorado Boulder
Topic – From My Coolest Archaeological Find in Africa to Why Wakanda from Marvel's Black Panther Movie is (Almost) a Real Place
May 12, 2018
Johanna Kovarik, U.S.Forest Service, National Cave and Karst Program Coordinator
Topic – A Life Underground: Studying and Stewarding the Magical Subterranean World of Caves
March 13, 2018
Cartographer Catherine Costello – USGS
Topic – Mapping & Tracking Wildland Fires
February 13, 2018
Speaker – Brian J. Simonds, Physicist – National Institute of Standards and Technology
Topic – Lasers for Manufacturing – Using Light for Welding
January 9, 2018
Speaker – Rex Rideout
Topic – History of the American West through Music and Lyrics
December 12, 2017
Speaker – Joyce Tannian
Warriors, Water, and Wild Beasts: Quenching Thirst Peacefully in the Shadow of Mt. Kilimanjaro

November 14, 2017
Speaker – Margaret Blaha
Topic – The Horse Protection League
October 10, 2017
Speaker – Adrian Miller
Topic -The President's Kitchen Cabinet
September 12, 2017
Speaker – Philip Skaff of Metropolitan State University
Topic – Inflammation and Human Heath
August 8, 2017
Trevor Pellerite, the President of the Colorado Prairie Initiative
Topic – Colorado Prairie Initiative
June 13, 2017
Speaker – Daniel McNamara – Research Geophysicist with the USGS
Topic – Forecasting Natural and Human-Caused Earthquakes
May 9, 2017
Speaker – Project Manager Scot Grossman, Jefferson County Open Space
Topic – Peaks to Plains
April 11, 2017
Speaker – Carol O'Meara,  Colorado State University Extension Horticulture Entomologist
Topic – Growing Hops and Tomatoes in the Rocky Mountain Region
March 14, 2017
Speaker – Jim Clarke, Associated Press Regional Director for Eight States
Topic – This Just In: How to Spot Fake News
February 14, 2017
Speaker – Dr. John Spear, Colorado School of Mines Department of Civil & Environmental Engineering
Topic – From Mars to Europa: A Comparison of 82N 82W & 23N 58E
January 10, 2017
Speaker – Dr. Keith Neeves,
Colorado School of Mines Chemical & Biological Engineering Department and University of Colorado Denver Department of Pediatrics
Topic – Injectable Microbots for Removing Blood Clots
December 13, 2016
Speaker – Fred Linton
Topic – MillerCoors Environmental Sustainability
November 15, 2016
Speaker – Rick Grubin
Topic – Avalanche Safety
October 11, 2016
Speaker – Jason Hanson
Topic – Brew Your Own: The History of Home Brewing in America
September 13, 2016
Speaker – Ken Regelson
Topic – 100% Renewables? Let's Go!
July 12, 2016
Speaker – Dr. Robert G. Hancock, Metropolitan State University, Denver
Topic – Mosquitoes, Bed Bugs and Other Blood-Sucking Monsters
June 14, 2016
Speakers – Judy Denison and Don Parker
Topic – Save The Mesas:  How a Local Citizen Group Fought for Golden's Trademark Open Space
May 10, 2016
Speaker – Deputy State Historian Jason Hason
Topic – Beer Here! A Local History of Brewing in Colorado
April 12, 2016
Speaker – Dr. Kathryn Johnson, Colorado School of Mines
Topic – The Evolution of Wind Energy in Colorado and Beyond
March 8, 2016
Speaker – Dr. Kenneth Gage, Centers for Disease Control and Prevention (CDC)
Topic – Plague and Other Vector-Borne Diseases in Colorado
February 9, 2016
Speaker – Darren Beck
Topic – Our Precious Platte River: Endangered Species Recovery and Habitat Restoration
January 12, 2016
Speaker – Dr. Jeffrey Bennett
Topic – An Intuitive Introduction to Einstein's Theory of Relativity and its 100th Anniversary
December 8, 2015
Speaker – Jason Slowinski, Golden City Manager
Topic – Being Jason Slowinski
November 10, 2015
Speaker – Andrew Novick
Topic – The Atomic Clock:  What Time it is—And Why
October 13, 2015
Speaker – Mark Overly
Topic – A Coffee Journey to Sumatra
September 8, 2015
Speaker – Melanie Fischer – Colorado River Recovery Program
Topic – An Overview of the Upper Colorado River Endangered Fish Recovery Program
August 11, 2015
Speaker – Former Golden Mayor Jacob Smith
Topic – Mr. Smith Goes to Washington: Reflections on Two Years in "the District"
July 14, 2015
Speaker – Dr. Catherine Lozupone, University of Colorado at Denver Professor in Medicine and Microbiology
Topic – How the trillions of bacteria that inhabit your gut influence your health
June 9, 2015
Speaker – John Knight, International Organizer World Fly Fishing Champions
Topic – World Youth Fly Fishing Championships Come to Colorado
May 12, 2015
Speaker – Dr. Jeffrey Lockwood
University of Wyoming
Topic – Legend of the Lost Locust
April 14, 2015
Speakers – Charlie Sturdavant of Golden City Brewery and Lhakpa Sherpa of Golden's Sherpa House Restaurant
Topic – Golden City Brewery Goes to Nepal
March 10, 2015
Speaker – Quint Redmond
Topic – Agriburbia: Growing Sustainable Communities by the Bushel
February 10, 2015
Speaker – Bill Philpott
Topic – Interstate 70: The History of the Highway We Love to Hate
January 13, 2015
Speaker – Jonathon Stalls
Topic – The Endless Benefits of Life at 3 MPH – Walking Across America
December 9, 2014
Speaker – Jim Clawson, Systems Engineer
Topic – Orion EFT1: The First Flight of America's Newest Spaceship
November 11, 2014
Speaker – Dr. Mark Eberhart
Topic – Science, Energy and the National Strategic Narrative
October 14, 2014
Speaker – Dr. James White
Topic – Climate Change and You – What everyone should know
September 9, 2014
Speaker – Dr. Dendy Sloan and Dr. Cynthia Norrgran
Topic – Three Minds and Memory
August 12, 2014
Speaker – Dr. Jeff Squier, Department Head of Physics at Colorado School of Mines
Topic – Laser Pulses: Focusing Light in Time & Space
July 8, 2014
Speaker – BECKY BRICE
Topic – Tree Rings and the Future of the Colorado River
June 10, 2014
Speaker – JASON HANSON
Topic – A Ditch in Time: The City, The West, and Water
May 13, 2014
Speaker – KEITH ROUNDS
Topic – Cowboy Poetry
April 8, 2014
MIASpeaker – MIA SULLIVAN, BEE KEEPER
Topic – Keeping Bees and Making Honey
March 11, 2014
Speaker – MIKE BESTOR, CITY MANAGER OF GOLDEN
Topic – State of the City
February 11, 2014
Speaker – DR. JOHN SPEAR
Topic – Rocks, Rust, and Fish:  Why Microbes Matter
January 14, 2014
DR. JIM DALE
Topic – The Three D's of Public Health in our Community
December 10, 2013
Speaker – Adam Pender
Topic – Why Go to Space
November 12th, 2013
Speaker – Finn Knudsen
Topic – Beer and Health
October 8, 2013
Speaker – Adrian Miller
Topic – Soul Food
---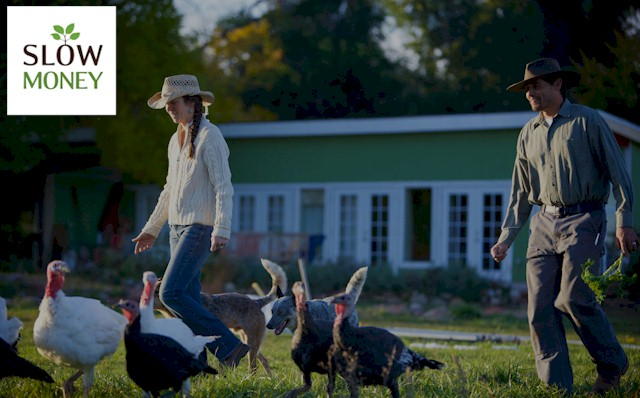 August 13th, 2019
Woody Tasch, Founder of Slow Money
Topic – SLOW MONEY: The Front Range and Beyond
Slow Money is a national movement dedicated to catalyzing the flow of capital to local food systems and "bringing money back down to earth" by connecting local investors to organic farms.
Since 2010, more than $75 million has been invested in over 750 small farms and food enterprises via dozens of volunteer-led local slow money groups around the country. One of the newest elements is SOIL (Slow Opportunities for Investing Locally), which is based in Boulder and making 0% loans by majority vote of its members.
Come hear Slow Money founder Woody Tasch, who lives in the foothills and whose recent book SOIL: Notes Towards the Theory and Practice of Nurture Capital has been called "Walden for the 21st Century."
Speaker Bio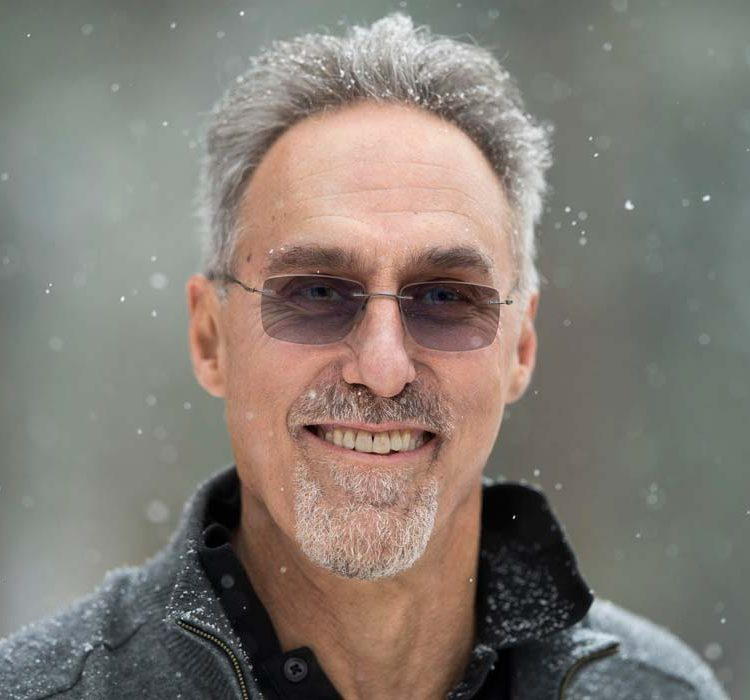 Woody Tasch is the author of Inquiries into the Nature of Slow Money: Investing as if Food, Farms, and Fertility Mattered (Chelsea Green) and SOIL: Notes Towards the Theory and Practice of Nurture Capital (Slow Money Institute).
Tasch is former chairman of Investors' Circle, a nonprofit angel network that has facilitated more than $200 million of investments in over 300 early-stage, sustainability-promoting companies. As treasurer of the Jessie Smith Noyes Foundation in the 1990s, he was a pioneer of mission-related investing. He was founding chairman of the Community Development Venture Capital Alliance. Utne Reader named him "One Of 25 Visionaries Who Are Changing Your World."
This Month's Local Brewery
Over Yonder Brewing Company, Golden Colorado

July 9th, 2019
Bill Kilpatrick – Golden Police Chief
Topic – Keeping the Peace in our Golden, Colorado Community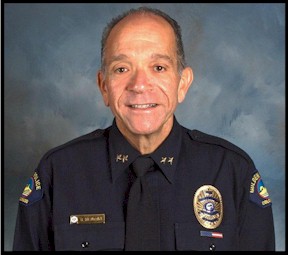 With 30 years of experience keeping the peace in Golden–over half of which have been served in the role of Chief of Police–Chief Kilpatrick knows all about Golden, how it has grown and changed over the years, and what its greatest strengths and challenges are. He will share his plans and insights related to summer code enforcement, homeless issues, interactions with the public related to mental health and substance abuse issues, computer crime, and more. This is a wonderful opportunity to learn more about a local Police Department's efforts to benefit the community and keep its citizens safe.
Speaker Bio
Chief Kilpatrick joined the Golden Police Department in 1989, having started his career in 1979 with the Englewood Police Department in Englewood, Colorado. He became Chief of Police in December 2002 and established his goal to make Golden Police Department the best policing agency in Colorado. Kilpatrick has a Bachelor's degree in Criminal Justice, a Master's degree in Public Administration, and a Juris Doctor degree, and was admitted to the Colorado Bar Association in 1982. Kilpatrick serves on the Jefferson County Criminal Justice Coordinating Committee, an advisory body to the policy makers, judiciary, and stakeholder groups of the criminal justice system in Golden's community. Among his many notable contributions, he also has served on the Colorado Commission on Criminal and Juvenile Justice, the Suicide Prevention Commission, and the Board of Rocky Mountain Crisis Partners.
This Month's Local Brewery
We are pleased to announce that July's guest tap brewery will be 4 Noses Brewing
---
---