March 10, 2020
Dr. Michael Kerwin, Director of Environmental Science and Geology Programs, University of Denver
The Day Cape Town Nearly Ran Out of Water: Implications for Drought and Water Supply in the Denver Area
Cape Town, South Africa, garnered international attention in 2018 when the city coined the phase "Day Zero" to warn that its rapidly dwindling water supply would soon be incapable of supplying water to residents, tourists, industry and agriculture. This unprecedented tipping point never arrived, however, because of unmatched conservation and sufficient rainfall during the 2018 winter.
Questions still linger as to how a relatively short drought of 3 years could cause such upheaval in Africa's tenth largest city and one of the most popular tourist destinations on Earth. Whereas some implicate Cape Town's inadequate rainfall collection system, others suggest that climatic changes have altered regional rainfall patterns by disrupting the circumpolar vortex that guides westerly storms and frontal systems into the Cape region each winter.
Dr. Kerwin's talk will explore Cape Town's plight and its potential implications for the Denver area. Some experts predict that Denver's future will solidify its position as the cultural, intellectual, and transportation hub of the intermountain west. That is, unless megadrought returns to Colorado—reducing precipitation, snow pack and stream discharge for at least 2 decades and possibly as long as 60 years! In this case—a scenario that tree-ring records suggest as quite possible—all bets are off.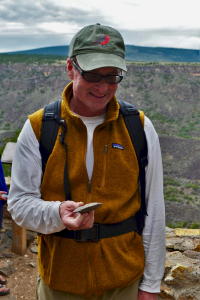 Speaker Bio:
Dr. Michael Kerwin is an Associate Professor of Geography and the Director of the Environmental Science and Geology Programs at the University of Denver. His passion is teaching especially field-based geology and ecology classes where students have the opportunity to collect and analyze data as part of the learning experience. Since 2003, Dr. Kerwin has taught 20 field ecology and geology classes to University students in the southwestern United States, South Africa and Thailand.
In 2007, Dr. Kerwin was awarded the University of Denver's William T. Driscoll Master Educator Award. In 2012, he won the inaugural Award for Excellence in Teaching from the College of Natural Sciences and Mathematics.
Dr. Kerwin's research involves reconstructing past temperature and precipitation patterns in Mediterranean, Arctic and arid ecosystems in order to predict future climate changes. Since 2991, he has conducted paleoclimate field work on five continents including Artic Canada, Western Australia, France, southern Africa, and southeast Asia. Currently Dr. Kerwin is collaborating with residents of Cape town to plan for future Day Zero-type droughts that might be worsened by rapidly warming ocean currents in the South Atlantic. He also is using tree ring records in Colorado to examine the frequency of past large rainfall events, which might e needed in the future to fill our reservoirs during times of drought.
Personally, Dr. Kerwin is a Denver native who previously lived in Golden for 14 years with his wife Julie, daughter Catalina, and son James. He is an avid traveler and chef, mostly for his family. In 2009, he studied wine-making and tasting in Western Australia and is an enthusiastic amateur expert on South African varietals. In 2019, he collaborated with the Denver Art Museum for its groundbreaking exhibit on Claude Monet, The Truth of Nature. Dr. Kerwin's commentary was used as part of the audio guide and as a stand-alone podcast. https://www.youtube.com/watch?v=SWY_B3vZ1ZU
---
March Brewery
TBD!
---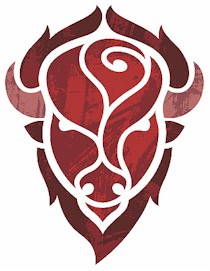 How This Works
The Buffalo Rose will open at 6:00 p.m. Food and drink service will begin at 6:00 p.m. and the program will begin around 6:30 p.m. Following the presentation, we'll take a brief intermission for Q + A. We'll wrap up around 7:45 p.m., but people interested in staying a bit longer to socialize will be able to do so. There is no cover charge and no purchase is necessary.