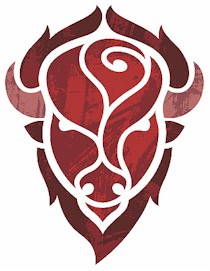 Announcement: Golden Beer Talks has moved to the newly renovated Buffalo Rose event center. This iconic, historic and beautifully curated Golden venue is located at the base of the Howdy Folks arch, at 1119 Washington Avenue.
The Buffalo Rose provides our audience with comfortably expanded seating capacity, as well as a delicious food menu. Local beer remains core to the Golden Beer Talks experience, with two carefully selected brews on tap for every gathering. Additionally, a Holidaily Brewing gluten-free beer option is now available at every gathering. buffalorose.net
June 11th, 2019
Jim Clawson, PhD – Stellar Solutions, Inc., Technical Advisor, NASA
Topic – Boots on the Moon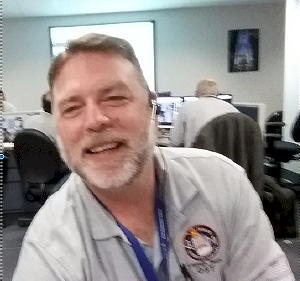 In December of 2017, Space Policy Directive 1 changed the nation's space policy to provide for a U.S.-led, integrated program with private sector partners for a human return to the Moon, followed by missions to Mars and beyond. Further, at the Fifth Meeting of the National Space Council in March, Vice President Pence remarked, 'it is the stated policy of this administration and the United States of America to return American astronauts to the Moon within the next five years.' In order to best accomplish these goals, NASA is going forward to the Moon in two phases. First, we are focused on speed to land the first woman, and next man, on the Moon by 2024. Second, we will establish sustainable missions by 2028. Exploring the moon helps create a vibrant future that establishes American leadership and strategic presence, inspires a new generation, and encourages careers in STEM, leads groundbreaking science and technology, expands U.S. global economic impact, grows U.S. industry and international partnerships, and proves technologies, capabilities and new business approaches for future missions to Mars. This talk will further explore the who, what, when, where , why, and how of getting boots on the Moon by 2024.
Speaker Bio
Dr. Clawson is an aerospace engineer specializing in life support and habitation systems to enable crews to spend extended durations beyond low Earth orbit. Until recently, Jim was a member of the team designing Orion, NASA's crewed vehicle for deep space exploration. He integrated thermal and power systems as well as scripted the automation sequences for the uncrewed Exploration Flight Test (EFT-1). For the last year, he has been a technical advisor to NASA's Advanced Exploration Systems Division assisting in acquiring the technology and systems required to return astronaut's to the moon by 2024.
How This Works
The Buffalo Rose will open at 6:00 p.m. Food and drink service will begin at 6:00 p.m. and the program will begin around 6:30 p.m. Following the presentation, we'll take a brief intermission for Q + A. We'll wrap up around 7:45 p.m., but people interested in staying a bit longer to socialize will be able to do so. There is no cover charge and no purchase is necessary.