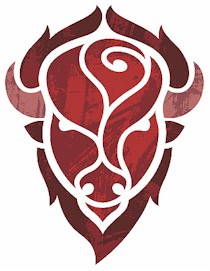 Announcement: Golden Beer Talks take place in the Buffalo Rose event center. This iconic, historic and beautifully curated Golden venue is located at the base of the Howdy Folks arch, at 1119 Washington Avenue.
The Buffalo Rose provides our audience with comfortably expanded seating capacity, as well as a delicious food menu. Local beer remains core to the Golden Beer Talks experience, with two carefully selected brews on tap for every gathering. Additionally, a Holidaily Brewing gluten-free beer option is now available at every gathering. buffalorose.net
October 15, 2019
Don Sweetkind, Geologist
Topic – From Uravan to Rulison: Tales from Colorado's Nuclear Past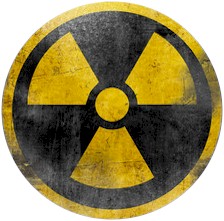 Starting with the discovery of radioactivity in 1898, the development and use of uranium is one of the defining issues of western U.S. history in the past century. Colorado played a central role in that history, from supplying radium to Marie Curie and vanadium for Henry Ford's Model T cars, to being the site of four underground nuclear tests. Uranium mining and processing in Colorado and surrounding states has left a long-term toxic legacy that will require monitoring for many decades, but the uranium mining boom also opened thousands of miles of backcountry roads that we use for recreation and tourism.
Is uranium set for a revival? In some circles, nuclear power is seen as a "green", carbon-free energy source. Looking beyond uranium, several other elements are critical to the manufacture of cell phones, electric vehicles, and renewable energy technologies. Current trade policy with other countries, especially China, may have the United States poised to enter a new mining boom across the western U.S. to produce these needed materials.
Don's talk, "From Uravan to Rulison: Tales from Colorado's Nuclear Past", will focus on Colorado's role in the development and use of uranium in the last century and pose some questions about the future.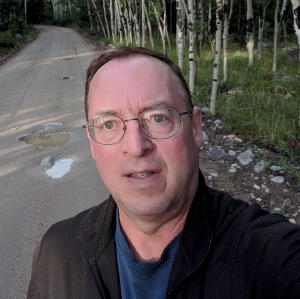 Speaker Bio
Don Sweetkind is a research geologist for the U.S. Geological Survey in Lakewood, CO (and he is also a member of the organizing group for Golden Beer Talks!). Don's work involves making geologic maps, cross sections, and three-dimensional computer models of the earth's subsurface to help understand geologic controls on groundwater flow in the western U.S. Don has worked at the Nevada National Security Site (formerly the Nevada Test Site) and at the proposed Yucca Mountain nuclear waste repository.
How This Works
The Buffalo Rose will open at 6:00 p.m. Food and drink service will begin at 6:00 p.m. and the program will begin around 6:30 p.m. Following the presentation, we'll take a brief intermission for Q + A. We'll wrap up around 7:45 p.m., but people interested in staying a bit longer to socialize will be able to do so. There is no cover charge and no purchase is necessary.