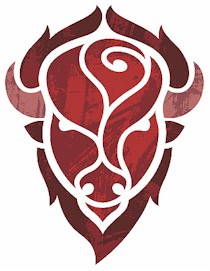 Announcement: Golden Beer Talks has moved to the newly renovated Buffalo Rose event center. This iconic, historic and beautifully curated Golden venue is located at the base of the Howdy Folks arch, at 1119 Washington Avenue.
The Buffalo Rose provides our audience with comfortably expanded seating capacity, as well as a delicious food menu. Local beer remains core to the Golden Beer Talks experience, with two carefully selected brews on tap for every gathering. Additionally, a Holidaily Brewing gluten-free beer option is now available at every gathering. buffalorose.net
July 9th, 2019
Bill Kilpatrick – Golden Police Chief
Topic – Keeping the Peace in our Golden, Colorado Community.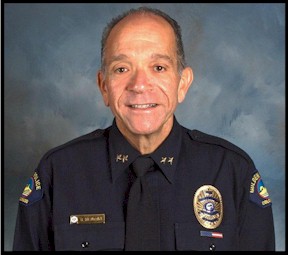 With 30 years of experience keeping the peace in Golden–over half of which have been served in the role of Chief of Police–Chief Kilpatrick knows all about Golden, how it has grown and changed over the years, and what its greatest strengths and challenges are. He will share his plans and insights related to summer code enforcement, homeless issues, interactions with the public related to mental health and substance abuse issues, computer crime, and more. This is a wonderful opportunity to learn more about a local Police Department's efforts to benefit the community and keep its citizens safe.
Speaker Bio
Chief Kilpatrick joined the Golden Police Department in 1989, having started his career in 1979 with the Englewood Police Department in Englewood, Colorado. He became Chief of Police in December 2002 and established his goal to make Golden Police Department the best policing agency in Colorado. Kilpatrick has a Bachelor's degree in Criminal Justice, a Master's degree in Public Administration, and a Juris Doctor degree, and was admitted to the Colorado Bar Association in 1982. Kilpatrick serves on the Jefferson County Criminal Justice Coordinating Committee, an advisory body to the policy makers, judiciary, and stakeholder groups of the criminal justice system in Golden's community. Among his many notable contributions, he also has served on the Colorado Commission on Criminal and Juvenile Justice, the Suicide Prevention Commission, and the Board of Rocky Mountain Crisis Partners.
This Month's Local Brewery
We are pleased to announce that July's guest tap brewery will be 4 Noses Brewing
How This Works
The Buffalo Rose will open at 6:00 p.m. Food and drink service will begin at 6:00 p.m. and the program will begin around 6:30 p.m. Following the presentation, we'll take a brief intermission for Q + A. We'll wrap up around 7:45 p.m., but people interested in staying a bit longer to socialize will be able to do so. There is no cover charge and no purchase is necessary.