April 9th, 2019
Christina Burri, Denver Water
Topic – Healthy Forests, Healthy Watersheds
Christina Burri will discuss Denver Water's proactive investments in forest and watershed health to protect the source water for 1.4 million people in the Denver Metro Area. She will share the lessons learned in being reactive to high intensity wildfires, such as the Hayman and Buffalo Creek fires, and how Denver Water is experiencing a return-on-investment on proactive forest and watershed management.
Speaker Bio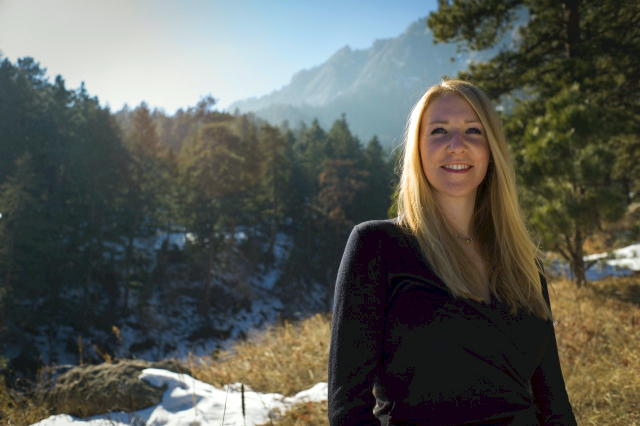 Christina Burri is a watershed scientist at Denver Water. She works to inventory, protect, and improve the 2.5 million acres of watershed area in Denver Water's collection system. She also leads Denver Water's innovative watershed management and planning efforts, including forest health investments. As part of this effort, Christina manages the "From Forests to Faucets Partnership," a $66 million agreement between Denver Water, the U.S. Forest Service, Colorado State Forest Service, and Natural Resources Conservation Service to improve the health of Colorado's forests and watersheds.
Christina serves as the board chair for the Coalition for the Upper South Platte. She is also involved in several watershed and forest health collaborative groups such as the Upper South Platte Partnership, Wildfire Watershed Protection Group, Front Range Roundtable, High Country Forest Collaborative, and the South Platte River Urban Waters Partnership.
Prior to Denver Water, Christina worked as a natural resource specialist for the U.S. Bureau of Reclamation.
Christina holds a degree in Environmental Sciences, with an emphasis on water quality and public health.
In her spare time, she enjoys spending weekends at her cabin and hiking in the Roosevelt National Forest.
Before her education career, research led Gardiner to Bahamian islands where she studied how clams and snails formed communities amidst wild changes in climate and sea level about 120,000 years ago. She holds a PhD in geology from the University of Georgia, a BA in geology and marine science from Smith College, and an MFA in creative nonfiction writing from Goucher College.
Brewery
We will have a guest brewery at our March meeting–more information to follow!
How This Works
Food and beer will be available at 6:00 p.m., with our speaker starting around 6:40 p.m. Following the presentation, we'll take a brief intermission for Q + A. We'll wrap up around 7:45 p.m., so that the cafe can close by 8:00 p.m. There is no cover charge and no purchase is necessary.