October 10, 2017
Speaker – Adrian Miller

Topic – The President's Kitchen Cabinet

Join us as Adrian Miller delves into the fascinating history of presidential chefs. He'll share stories from his latest book, The President's Kitchen Cabinet: The Story of the African Americans Who Have Fed Our First Families from the Washingtons to the Obamas. You'll learn more about these unique cooks were celebrated culinary artists, First Family confidantes, civil rights advocates and more.
If you want a copy of Adrian's book, please pre-order here: https://blackchefswhitehouse.wordpress.com/about/about-the-book/
Speaker Bio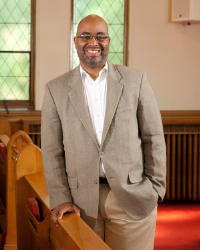 Adrian Miller is a food writer, attorney and certified barbecue judge who lives in Denver, CO. He is currently the executive director of the Colorado Council of Churches and, as such, is the first African American and the first layperson to hold that position. Miller previously served as a special assistant to President Bill Clinton and a senior policy analyst for Colorado governor Bill Ritter Jr. He has also been a board member of the Southern Foodways Alliance. Miller's first book, Soul Food: The Surprising Story of an American Cuisine, One Plate at a Time won the James Beard Foundation Award for Scholarship and Reference in 2014.