September 12, 2017
Speaker – Philip Skaff of Metropolitan State University

Topic – Inflammation and Human Heath

Our speaker for September will be Metropolitan State University Professor Philip Skaff, with a talk entitled Inflammation and Human Health.
Philip will be discussing the topic of inflammation and its role in overall health. He will focus specifically on how diet and exercise influence inflammation, the role it plays in various diseases, and ways to decrease it.
Speaker Bio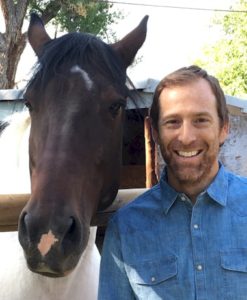 Philip Skaff (MS, RD, and CSSD) is a Colorado native who loves the Colorado lifestyle. He received a Bachelor's degree in Biology from MSU Denver in 1998. He developed an interest in nutrition during years of travel in developing countries.
In 2007, Skaff graduated from Colorado State University with a Master's degree in Nutrition, and shortly thereafter completed a Registered Dietitian internship with the Florida Department of Education. Since 2009, he has been teaching a variety of classes at MSU Denver, including Cultural Aspects of Nutrition, and Nutrition & Sports Performance. He is Board Certified as a Specialist in Sports Dietetics (CSSD) and works with the MSU Denver Athletics Department to help athletes reach dietary goals for sport.