Topic – Forecasting Natural and Human-Caused Earthquakes

Learn about how the United States Geologic Survey forecasts potential earthquake hazard and impact. With an emphasis on recent human-caused quakes, this talk will provide a brief history of this phenomena, discuss Colorado's scientific role and finish with a focus on recent quake activity in Oklahoma, Texas and Kansas.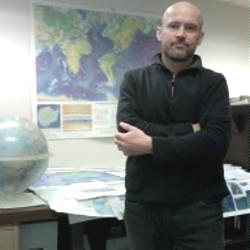 Daniel McNamara is a Research Geophysicist with the USGS Geologic Hazards Science Center, currently working in the National Seismic Hazard Modeling Project on induced earthquake forecasts, ground motion modeling and hazard forecast validation. In addition, Dan works on improving earthquake and tsunami monitoring at the USGS National Earthquake Information Center, using the global network on permanent seismic stations.