Margaret Blaha, tells about the Horse Protection League,  describing why this horse rescue exists and how it came to be housed at the beautiful and historic Churches Ranch, just north of Golden. She tells how horses come to the Ranch, what HPL does for them, and how they find new homes.
Speaker Bio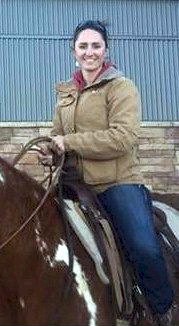 Margaret Blaha is a life-long horse enthusiast. She participated in Jefferson County-based Westernaires for nine years and spent two years studying horse training under the World Champion Colt-Starter in western Nebraska. She has competed in the Mustang Makeover five times, and placed in the top 10 each time. She is currently training another mustang for the Extreme Mustang Makeover, to be held in Fort Worth Texas in January.
She serves as the full-time Manager of the Horse Protection League, while also training client horses. She owns Clear Creek Carriage Company, which provides the carriage rides for Golden's public events.