Joyce Tannian is Founder of Water is Life Kenya, (WILK) a non-profit organization. While working as a volunteer in Kenya in 2006, Joyce saw the glaring need for clean, accessible, dependable water in rural communities in southern Kenya. Water is Life Kenya's 16 major water projects provide water to nearly 50,000, transforming the lives of women, men and children.
An innovator and creator, Joyce and her team developed WILK's Livestock as a Business program, which increases incomes by training farmers in improved livestock keeping. Higher incomes, along with effective local water management committees trained by WILK, ensure consistent water supply,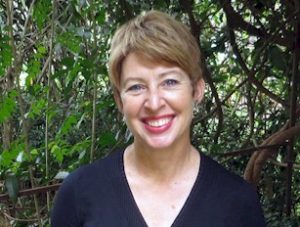 Water is Life Kenya's Fair Trade Certified beaded handicrafts business brings income to dozens of families, while profits fund WILK's clean water projects.
Speaker Bio
Before the "Kenyan Chapter" of Joyce's life, she worked at HBO in New York while pursuing a freelance singing career, performing in opera, oratorio and recitals. In Kenya, Joyce appears regularly as mezzo soprano soloist.